Our Mission
Accountability Research Corporation's mission is to continually develop the most proactive, innovative and diverse independent research services and practice management tools to support investment counsels, fund managers, investment advisors, financial regulators, and boards of directors.
Swindlers
Are You An Investor? Do You Know Where Your Money Is? Authored by Accountability Research Co-Founders Al and Mark Rosen.
See Inside, Read Reviews or Buy It Now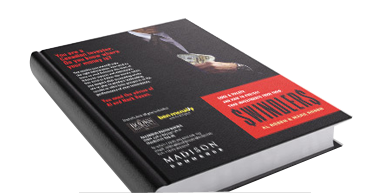 Want to Learn More?
Find out about our:
Extensive research coverage list
Unique forensic-based investment process
Valuable practice-building tools